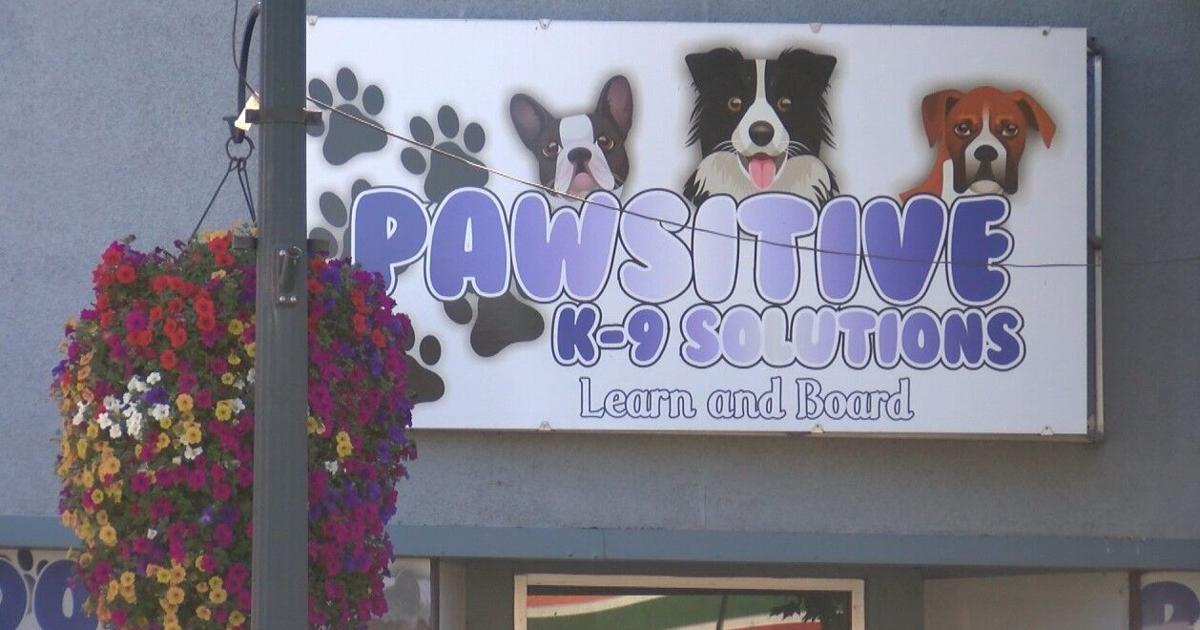 Animal Abuse Suspects on the Run, Josephine County Sheriff's Office Investigates More Evidence | Top Stories
SELMA, Ore. — The Josephine County Sheriff's Office is still investigating the owners of Pawsitive K9 Solutions, who have been charged with animal abuse. On Monday, JCSO searched the owners' residence in Selma and found more visible evidence of animal abuse.
JCSO searched the property – located in the 100 block of Turnagain Drive – on Monday afternoon. 16 animals were found in various stages of malnutrition and two animals, including a horse and a rabbit, were found dead. JCSO also found an illegal marijuana grow operation on the property with hundreds of pounds of processed marijuana.
The owners of Pawsitive K9 Solutions and the Selma property are said to be on the run. Sheriff Dave Daniel says the investigation is still ongoing but is confident the suspects will be brought to justice.
"My message to them is, 'You can run but you can't hide. And we're coming,' Daniel said.
Anyone with information on the whereabouts of the suspects is urged to call the Josephine County Sheriff's Office.
The 16 surviving animals from the Selma property included a horse, several dogs, cats and chickens. The dogs and cats were taken to the Josephine County Animal Shelter. The horse was subcontracted to a horse rescue center. Two additional horses were also on the property and were picked up by a citizen.
Daniel says these kinds of cases are hard to watch, but he's happy that with the help of the community and a quick response from law enforcement, they were able to save so many animals.
"Veterinary services have always been there and everyone has really worked together, including our community and our citizens," Daniel said. "It's kind of a heartbreaking situation, but it's a successful operation when you can save so many."
On Wednesday, September 21, JCSO rescued 13 dogs from Pawsitive K9 Solutions. The 13 dogs were found in cages without food or water and were in various stages of malnutrition. The dogs were taken to the Josephine County Animal Shelter and received medical attention from Pacific Veterinary Services. As of Monday, the shelter says all 13 dogs have started gaining weight.
Megan Blakley signed up her dog, Marshal, for a 6-week boarding and training session with Pawsitive K9 Solutions on August 27. Blakely wrote in an email that she was able to pick up Marshal from the shelter on Monday and that he was by her side. from.
"I was thrilled to have him home and relieved that he was healthy enough to go home," Blakey wrote. "I still feel like the worst mother dog ever because I didn't realize what was going on and I never saw any signs that this abuse might be happening."
Blakely says she made sure to do her research on onboarding and training before choosing Pawsitive K9 Solutions.
"Everything felt legit: positive reviews, clean facilities, and plenty of photos and videos," she wrote.
It wasn't until three weeks into Marshal's training that Blakely started noticing some issues. She says the owners stopped communicating with her and became unreachable.
Josephine County said Tuesday that all 13 dog owners have been identified. However, some dogs are still at the shelter. The Josephine County Animal Shelter says that while they are happy to help care for animals in need, they have been more than full for years.
The shelter is currently accepting donations and help from volunteers. To donate, visit their website.
Follow @KDRV12 on Facebook and @KDRV on Twitter for the latest news, sports and weather in Southern Oregon and Northern California.