Blumenthal, cops and lawyers urge drivers to…
Want to save a life? Slow down, move.
U.S. Senator Richard Blumenthal joined city officials Thursday morning at the New Haven Police Department to promote a resolution he co-sponsored that takes its name from that lifesaving slogan.
The bipartisan resolution aims to reduce vehicle crashes involving first responders and recognize the work that police officers, fire and rescue crews, emergency medical technicians and tow truck operators do when contributing to safety road.
Blumenthal and Republican U.S. Senator Mike Braun of Indiana presented the ​"Slow down, move" on August 3. The resolution supports a National Commuting Law Day, which would primarily serve to raise awareness of each state's traffic laws requiring drivers to reduce their speed and avoid rescuers and vehicles on the road.
The bill was inspired by Corey Iodice, a Connecticut tow truck driver who was struck and killed while assisting a driver on the Merritt Parkway in Trumbull in 2020. The name of the law refers to the rules of the state ordering motorists to reduce speed or change lanes for emergency and maintenance vehicles.
Last year, 65 emergency first responders were struck and killed while working on the roads.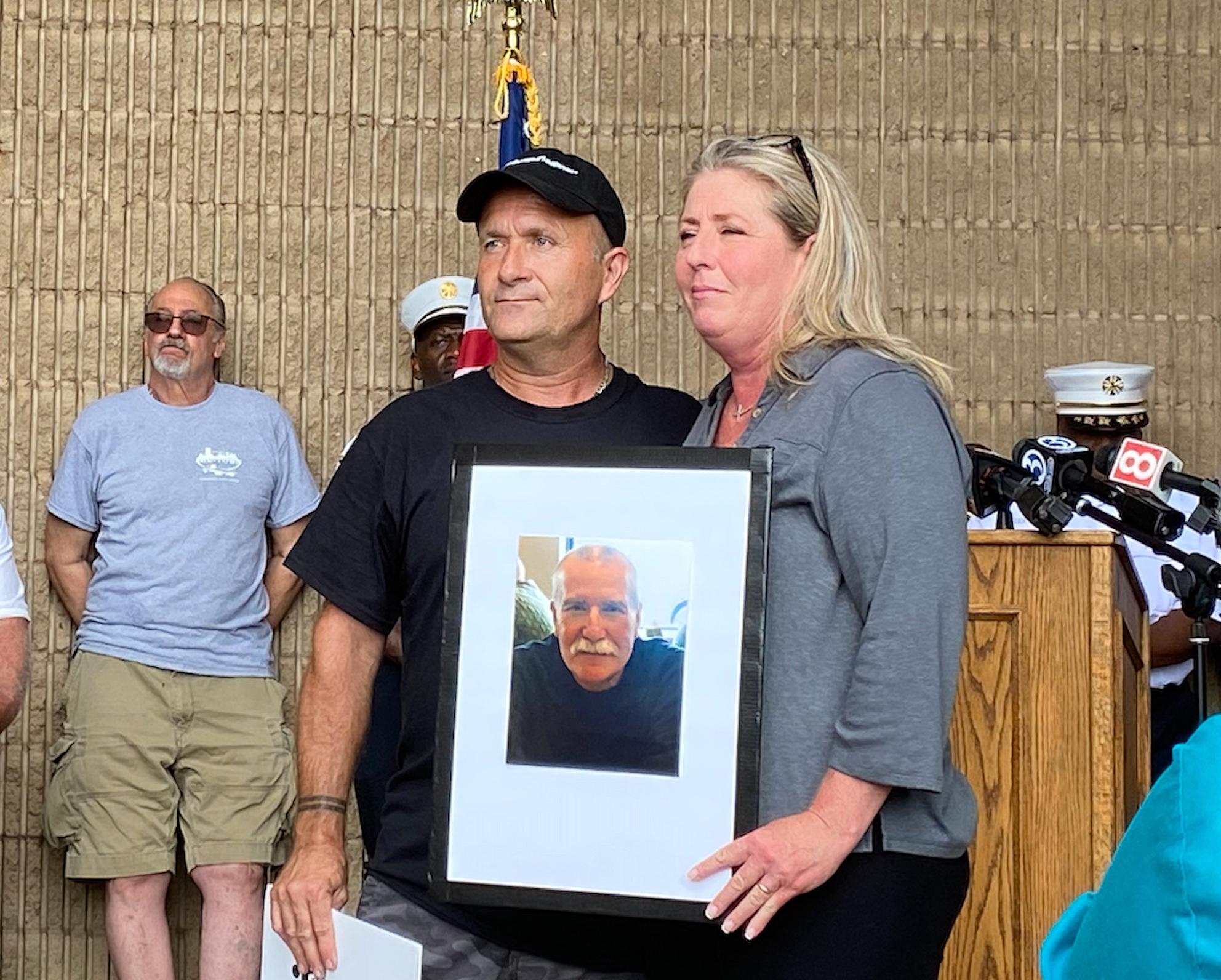 Cindy Iodice, Corey's sister, started Project Flagman, a non-profit organization dedicated to raising awareness of roadside hazards that first responders and road workers face every day.
Flagman is a symbol that appears on signs to signify that there is a work area and drivers should remain alert and aware.
Corey's brother, Chris Iodice, spoke at Thursday's press conference at police headquarters. He has also been a tow truck driver for 40 years. He said he woke up every day and hoped it wouldn't be the last. (Read more about the Corey Iodice case here, in which the BMW driver who hit him was found guilty of violating Connecticut's 2009 law ​"Move Over" requiring drivers to change lanes to avoid rescuers on the road)
Blumenthal has tackled the grim problem by pushing drivers to do their part to make the roads safer for everyone. He said these frontline workers put themselves at risk every day when they are there to help those in need. ​"Lives are being lost to this reckless, unnecessary and relentless danger.
"If you are the one who kills someone [while driving], your life will also be changed. Forever," Blumenthal said.
Sign up for our morning newsletter
Don't want to miss a single Independent article? Sign up for our daily email newsletter! Click here for more information.