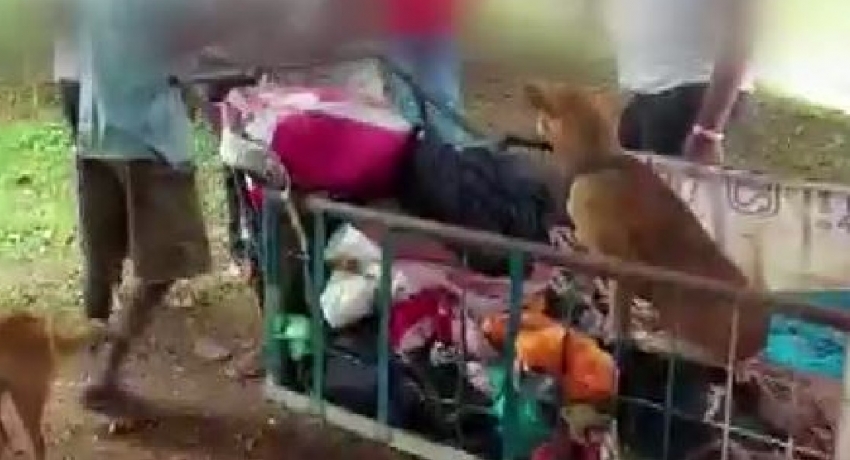 Colombo Dog kidnappers arrested by activists for day 2 (VIDEO)
COLOMBO (New 1st); For the second day in a row, a large number of dogs held captive by two individuals were rescued by activists.
Yesterday News 1st reported a similar incident where large numbers of dogs were rescued in Braybrooke Place, Colombo.
Today, the scene repeated itself near Rajagiriya, and a group of animal rights activists rescued another group of K9, and chaotic scenes ensued.
Yesterday, animal rights activists filed a complaint with Slave Island police, finding the animals were confined to a garbage cart in appalling conditions.
The activists stressed that they had taken matters into their own hands since the authorities had not intervened.
"They throw the dogs into the lake after they die. After that, the crocodiles eat them. Today we saved these dogs. We will give them houses. Even though we informed them, the authorities did not pay attention, "said an activist.
Speaking to News 1st, activists said the animals would be taken to a treatment center where they would be treated.
They said the puppies would be available for adoption for anyone willing to feed and care for them.
The large number of dogs found with the two individuals has raised many questions among the factions concerned, including the unproven possibility that they are being sold illegally to foreign workers.