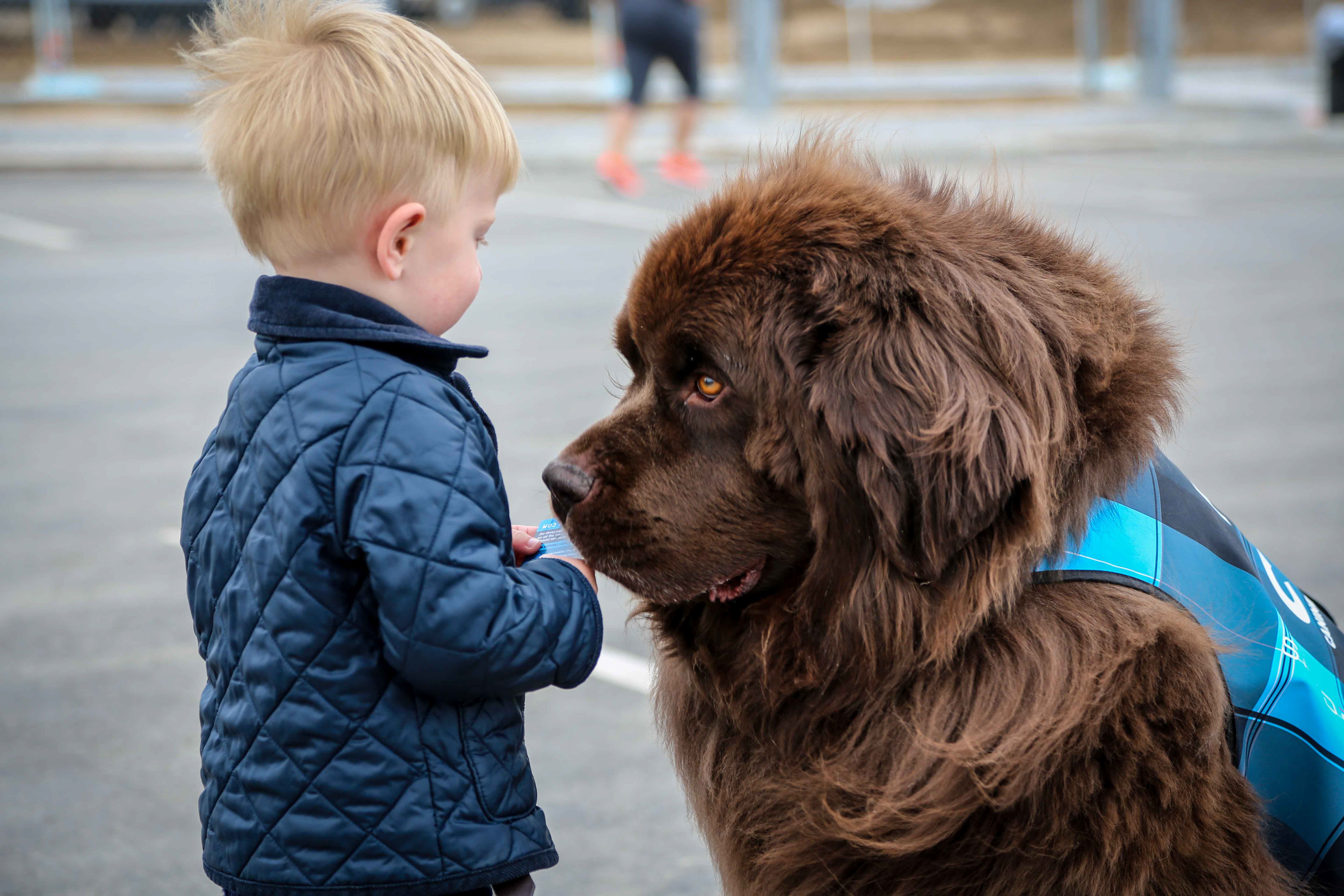 Denver awarded Guinness World Record title for world's largest airport therapy animal program
Denver International Airport

IATA/ICAO code:

DEN/KDEN

Country:

United States

CEO:

Philip A.Washington

Number of passengers :

58,828,552 (2021)

Tracks :

7/25 – 3,658 m (12,000 ft) |8/26 – 3,658 m (12,000 ft) |16L/34R – 3,658 m (12,000 ft) |16R/34L – 4,877 m (16,000 ft) ) |17L/35R – 3658 m (12,000 ft) |17R/35L – 3658 m (12,000 ft)
Denver International Airport just received the Guinness World Record for having the largest airport pet therapy program in the world. DEN became famous for its large team of therapy animals. The animals and their handlers are part of the Airport Canine Airport Therapy Squad (CATS). The unique unit is designed to help nervous travelers be more comfortable during their travel experience. The teams consist of an animal and a dog handler who move around the airport to visit passengers in order to brighten their days and make the flight less stressful.
A record therapy
The CATS program at Denver International Airport (DEN) currently consists of 84 animals consisting of 33 dog breeds and one cat. The program has grown significantly since its humble beginnings in 2015, when it launched its volunteer therapy services with 28 animals from 14 breeds. Throughout 2022, volunteers have contributed over 1,250 hours to the program and the teams all gathered in the Jeppesen Terminal to receive the award on September 15. The record will appear in the 2023 Guinness Book of Records.
The CATS team came together to celebrate the award. Photo: Denver International Airport
DEN CEO Phil Washington shared how grateful he and the administrative team are for their volunteer efforts and the extraordinary service provided to passengers and airport employees. He also shared how proud they were of their world record. Washington said,
"We are extremely proud of our CATS program and grateful to all of the volunteers who give their time to bring joy to our passengers and employees. The continued growth of the program is a testament to the positive impact it has on travelers, and we look forward to welcoming even more teams as we continue to grow this beloved program."
Ironically, Denver's CATS program only has one cat. Photo: Denver International Airport
Guinness World Records editor Adam Millward said:
"Whether it's with a lick, a sniff or funny antics, our four-legged friends have an incredible ability to make us smile – even when we're feeling stressed or anxious,

"The Canine Airport Therapy Squad at Denver Airport has taken this innate skill and put it to use. It's a pleasure to be able to recognize hard working dogs and their owners who selflessly give of their time. to brighten the day of thousands of travelers every year."
Friendly competition
In the United States, 90 airports have pet therapy programs, many of which closely follow DEN's CATS program. The closest program is at Los Angles International Airport (LAX). LAX's animal therapy program, known as Pets Unstressing Passengers (PUP), currently has 75 animals. PUP previously had 123 animals before the pandemic.
Pet therapy services at airports have been suspended during the pandemic. Photo: Denver International Airport
When COVID-19 restrictions were enforced, many pet therapy programs at airports were temporarily suspended. During this time, PUP lost several teams with several volunteers moving around and some dogs retreating or passing. The data recorded for the world record was collected in 2021 after the number of PUPs decreased significantly. Despite the competition, the PUP team congratulated CATS on this achievement, as both organizations seek to bring joy to others through love and service.
Airport therapy animals have become a popular asset at many airports. Photo: Denver International Airport
Another notable airport animal therapy program is found at San Jose International Airport (SJC). Following the terrorist attacks of September 11, 2001, SJC launched the first airport animal therapy program in the United States to help comfort passengers. The program now has 27 animals consisting of two cats and 25 dogs.
What do you think of this world record? Let us know in the comments below.
Source: The Dots Guy, The Denver Post