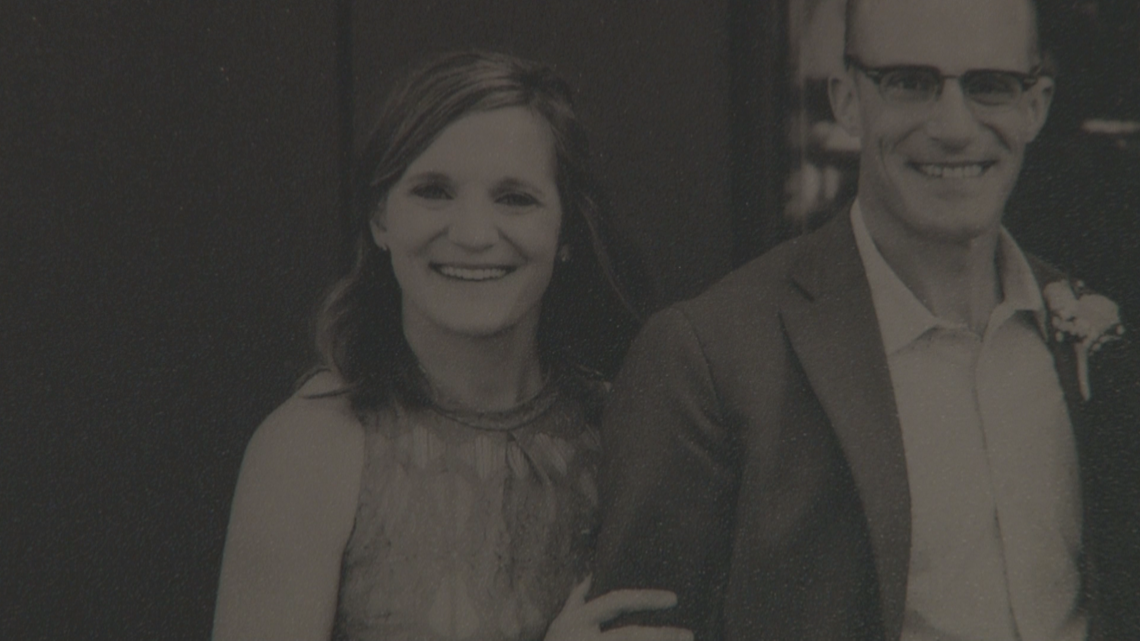 Family advocates for change after doctor dies by suicide
According to some research, doctors die by suicide at a rate more than twice that of the general population.
ST PAUL, Minn. – Dr. Michelle Chestovich decided in January that she would add a life coach and podcast host to her resume, in addition to the family doctor. Her podcast, "Re-Mind Yourself" focuses on the personal care and mental health of women, especially medical mothers.
She had never realized that her subject would become so personal.
In March, Chestovich's younger sister, Dr Gretchen Butler, committed suicide. The 36-year-old radiologist was married with three children.
"She was really filled with joy from her children and loved them very much," Chestovich said. "She was like the shining star that would light up the room."
Chestovich said her sister was diagnosed with postpartum anxiety, but believes her labor didn't help.
"We face death every day. We deliver bad news to people every day," she said. "If there's no way to deal with it, it kind of burns you and it's not good for your sanity."
Suicide is not a new problem in the profession, but it is a problem that has not gone away, especially after the stress of the pandemic.
The exact numbers are difficult to know, but a 2018 literature review found that doctors die by suicide at a rate more than double the general population, around 300-400 per year.
"Two hundred is the standard medical school class. So we lose almost two full medical classes every year to suicide," said Chestovich, whose two other siblings are also doctors.
Suicide among nurses is also a concern, with a recent University of Michigan study finding that nurses are about twice as likely to die by suicide as the general female population.
Chestovich wants things to change. She advocates limiting the number of hours doctors can work during a shift and routine mental health checks of healthcare workers.
"I was shouting it from the rooftops before," she said. "Now I'm like, give me the megaphone. Who needs to hear that? Everyone needs to hear that."
If you or someone you know is having thoughts of suicide, there is hope and help. Call the National Suicide Prevention Lifeline at 1-800-273-8255 or text MN at 741741. More resources can be found on the National Alliance on Mental Illness (NAMI) Minnesota website.
RELATED: Suicide Deaths Rise Among Vets
RELATED: Twin Cities Doctor Helps Launch Site To Honor Healthcare Workers