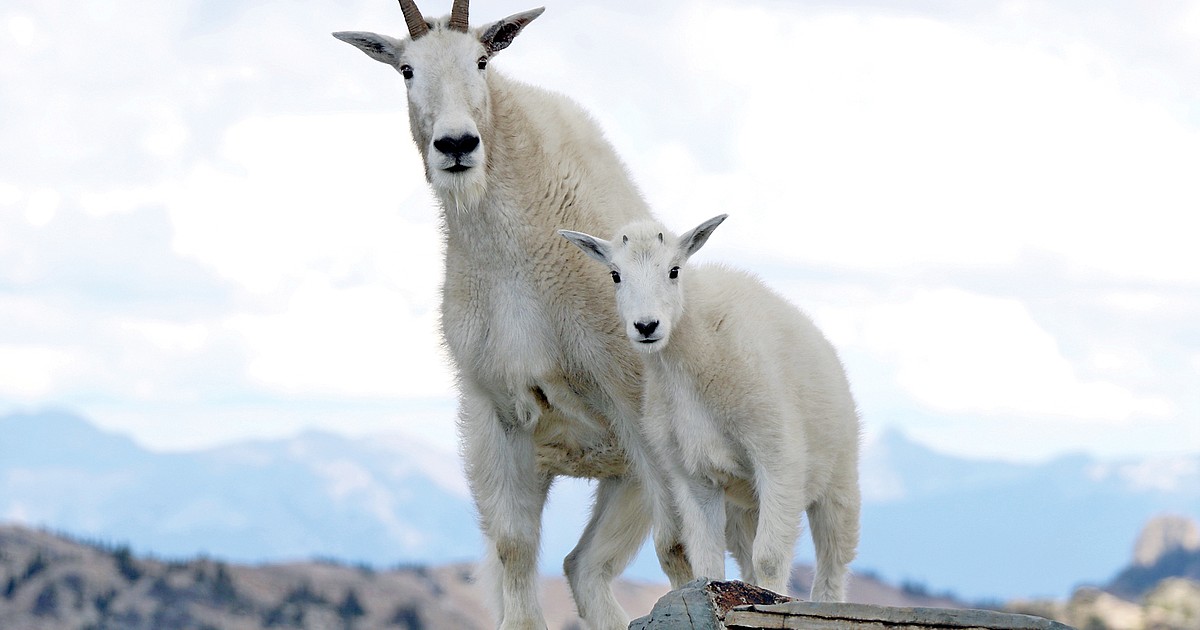 Friends of Scotchman Peaks tout mountain goat awareness
The days are getting longer, the snow is melting, the wildflowers are blooming and that means it's time to get out and hike Scotchman Peak.
The iconic ridge that towers over Lake Pend Oreille lends itself to fantastic views and the chance to see wild mountain goats in their steep home.
While it's tempting to get close to these herbivorous creatures, it's important to remember that they're still wild creatures with sharp horns and tough attitudes.
Like horses and cows, these ungulates crave salt. They will travel many miles to find it in the wild. At the top of Scotchman Peak, they don't need to travel far, as our backpacks, shirts and urine all possess the precious mineral.
Scotchman Peak's mountain goats have learned that an easier way to find salt is to lick hikers and their gear, not to mention urine left on the ground.
Although it can be an incredible feeling to be this close to a wild animal, remember that it is not only dangerous for you, but also for the goats and future hikers.
If a goat becomes a "problem", it risks being euthanized. Future hikers will be harassed by salt-seeking goats.
And as we've seen in other high-traffic mountain locations, aggressive goats can lead to trail closures at best and death to hikers at worst.
Hikers are recommended to stay at least 100 feet away from goats. If they approach a person, yelling or acting intimidating are ways to show the goat that they are not an easy target for salt. If you see other hikers getting too close to the goats, politely tell them to stay away as these wild animals can be dangerous.
The group is also looking for volunteer Peak Trail Ambassadors this summer. Trail Ambassadors come equipped with a Friends of Scotchman Peak Wilderness t-shirt and hat. They also talk with other hikers about goat etiquette and safety.
To become a volunteer trail ambassador or learn more about hiking safely in mountain goat territory, visit: Scotchmanpeaks.org.