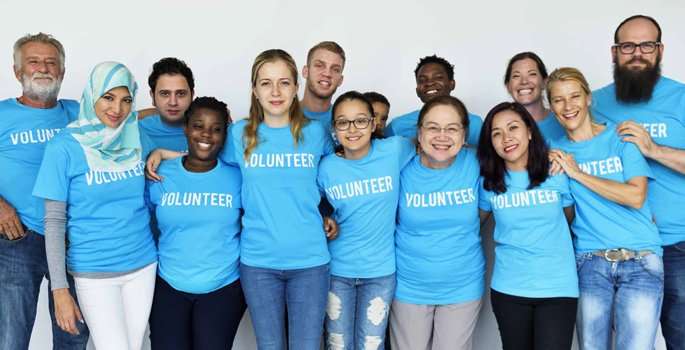 Launch of a new volunteer program to centralize all of the City's volunteer opportunities
Burlington, Ontario— July 25, 2022—The City has launched a new centralized volunteer program to better meet your volunteer needs. Access the City's volunteer announcements in one place to find out how to get involved. All volunteer opportunities with the City can now be found at burlington.ca/volunteer.
As volunteer positions are shared throughout the year, residents will be able to apply for opportunities in areas such as:
Adult programs
Advisory Committees
Aquatic
Programs for children, youth and families
Parties and events
Skating
Student Theater
Tyandaga Golf Course
Recruitment for the Fall Program Volunteer Opportunities will be posted in August. We encourage residents to view fall positions for animal shelters, children's, youth and adult programs, and swimming.
People can create a profile at burlington.ca/volunteer to receive email updates on new opportunities as they become available. Each volunteer assignment will include requirements for that opportunity which may differ depending on the scope of work.
For more information, members of the Burlington community are encouraged to connect via burlington.ca/volunteer, email [email protected] or phone 905-335-7777.
Burlington is a city where people, nature and businesses thrive. Sign up to learn more about Burlington at Burlington.ca/Enews and follow @CityBurlington on social media.
Quotation
Michelle Dwyer, Engagement and Volunteer Manager
"Our residents have a positive impact every day by volunteering in our community. The City felt it was important to bring together all of the City's volunteer assignments shared across different platforms in one easy-to-find place. Our new volunteer program is intended to benefit everyone, from students looking to volunteer hours for school to active seniors giving back to Burlington.
Links and Resources
burlington.ca/volunteer
-30-
Communication contacts:
Suzanne Vukosavljevic
Responsible for the communication
[email protected]