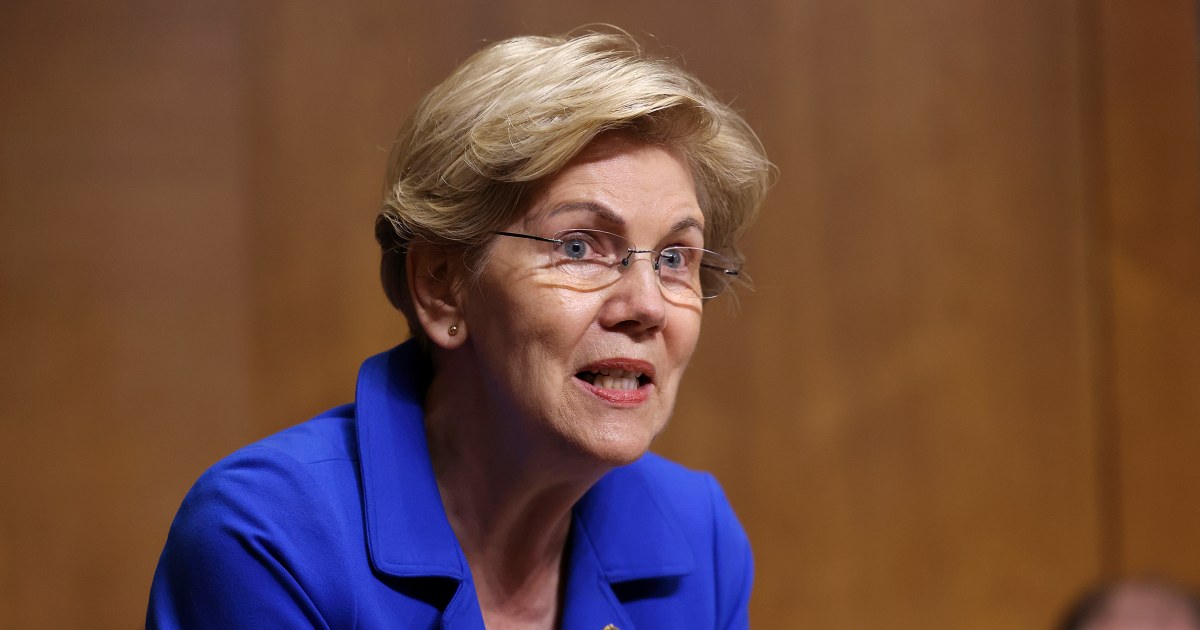 Lawmakers and advocacy groups weigh in on apparent leak of Roe toppling draft opinion
Lawmakers and advocacy groups reacted Monday to the unprecedented leak of a Supreme Court draft opinion quashing Roe v. Wade, the historic law protecting the right to abortion, with many applauding the document and others denouncing it.
Within hours of Politico reporting on the apparent project, which was not obtained or confirmed by NBC News, abortion rights protesters were seen gathering outside the Supreme Court.
Groups like Planned Parenthood and the American Civil Liberties Union have criticized the apparent plan, with the The CEO of an abortion rights group called it 'dangerous' – a feeling picked up on Twitter by Senator Elizabeth WarrenD-Mass.
In a joint statement, House Speaker Nancy Pelosi, D-California, and Senate Majority Leader Chuck Schumer, DN.Y., said "the party of Lincoln and Eisenhower is now completely vested in the party of Trump".
"Every Republican senator who supported Senator McConnell and voted for Justice Trump claiming that day would never come will now have to explain themselves to the American people," they said.
Senator Bernie Sanders, I-Vt., said elected officials should codify the law into legislation immediately — or end the filibuster in the Senate if there aren't enough votes to pass it.
Several Republican senators focused on who was behind the release of the document.
Senator Tom Cotton of Arkansas called on the Department of Justice and the Supreme Court to use "all necessary investigative tools" in the search for the lessor, while Senator Josh Hawley of Missouri said on Twitter that it was "an unprecedented breach of confidentiality, clearly intended to intimidate".
In a separate tweethe added: "I will say, if it's the opinion of the court, it's a hell of an opinion. Voluminous research, tight arguments and moral power.
Marjorie Dannenfelser, president of the anti-abortion rights group Susan B. Anthony List, said the organization would "wholeheartedly applaud" the draft if it becomes the court's final opinion.
The opinion, reportedly written by Judge Samuel Alito, says at least five judges are siding with Mississippi in a case challenging the 1973 law.
The Supreme Court declined to comment.
Chloe Atkins contributed.