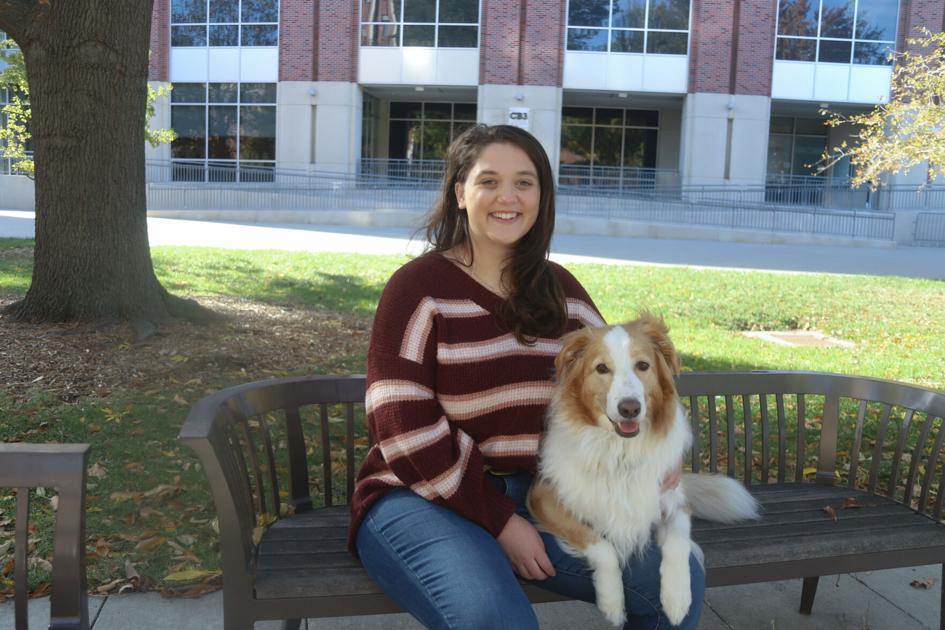 Student Integrates Passion For Animals Into Studies And Volunteer Work | New
London Wolff, a third year doctorate in psychology. student, is passionate about understanding animals and strives to do science that is beneficial to the community.
Wolff said she always knew she wanted to work with animals and started researching her potential career path – the science of animal behavior – at the age of 12.
"I was like, 'Where can I hang out with animals and do science? "And I found out that you could study animals," Wolff said. "And I was like, 'Oh, that's an option … that's what I want to do all my life.'"
After living in 12 different states throughout her childhood, Wolff said she decided to attend Canisius College in New York City, where she earned a degree in animal biology and behavior.
Wolff then took a few years off, researching various animal species.
"I actually went hanging out with rhesus macaques, which are monkeys, in Puerto Rico on a small island and educated there," Wolff said. "I worked in a zoo with dolphins, orangutans, and other monkeys, and then I was like, OK, I know exactly what I want to do.
Wolff decided to go back to school after his break years and struggled to choose between studying primates or dogs in his graduate studies.
"I ended up choosing dogs and I think one of the reasons I love it so much is because it's a more ethical pursuit," Wolff said. "The things I want to study are cognitive skills and there is no way to test those of free-range primates the way I want to."
Wolff said she became interested in UNL after examining her canine cognition and human interaction lab, a lab that combines psychology and animal behavior.
"One of the fascinating things about dogs is that these are new systems. It's an animal that's been around forever, but hasn't been the subject of much study, "Wolff said. "There are a lot of opportunities to grow and to be at the forefront of something that I love."
Wolff said she enjoys being part of "more ethical" research that allows owners to have their dogs studied for short periods before returning home.
"The reason you're going into this research is because you love them, you're fascinated by them, and you're so excited," Wolff said.
In addition to his dog lab research, Wolff volunteers with Uplifting Paws, a Lincoln nonprofit that trains inexpensive assistance and therapy dogs.
"I volunteer because of everything I've learned with dogs over the years," Wolff said. "Thanks to my understanding of decision making and how [dogs] thinking and understanding the world, I discovered that I was a very good dog trainer.
Wolff said she had been a dog trainer for seven years and had a passion for training service, therapy and emotional support dogs.
"I also see the benefit of having more dogs, especially well-trained dogs, to do certain tasks for the community," she said.
Wolff said she trains dogs to be skilled in a variety of tasks, including tasks that allow dogs to deal with anxiety, depression, or other mental health-related circumstances.
"If you can get that little extra help from this animal to interrupt your anxiety attack, or if you don't get out of bed, your dog will go jump and lie down on a pressure point to reduce that anxiety … help." so many people, "Wolff said.
The National Animal Service Registry estimates that purchasing a service dog can cost around $ 15,000 to $ 50,000, too high a price, according to Wolff.
"It's so expensive to have these dogs and if you don't work how can you get one of these dogs? Wolff said. "So I like to give my time to train so people can get these dogs for a lot less."
Jeffrey Stevens, director of the Canine Cognition and Human Interaction Lab, said he has been working with Wolff as a graduate advisor since she began her studies at UNL and has seen how passionate she is about working with animals.
"She's curious about what makes them tick, but she's also very interested in how they can improve our lives," Stevens said. "London is compassionate and committed to finding ways that dogs can help those in need by keeping an eye on the welfare of the dog. "